Indulging Your Senses in Dimensions Beyond Words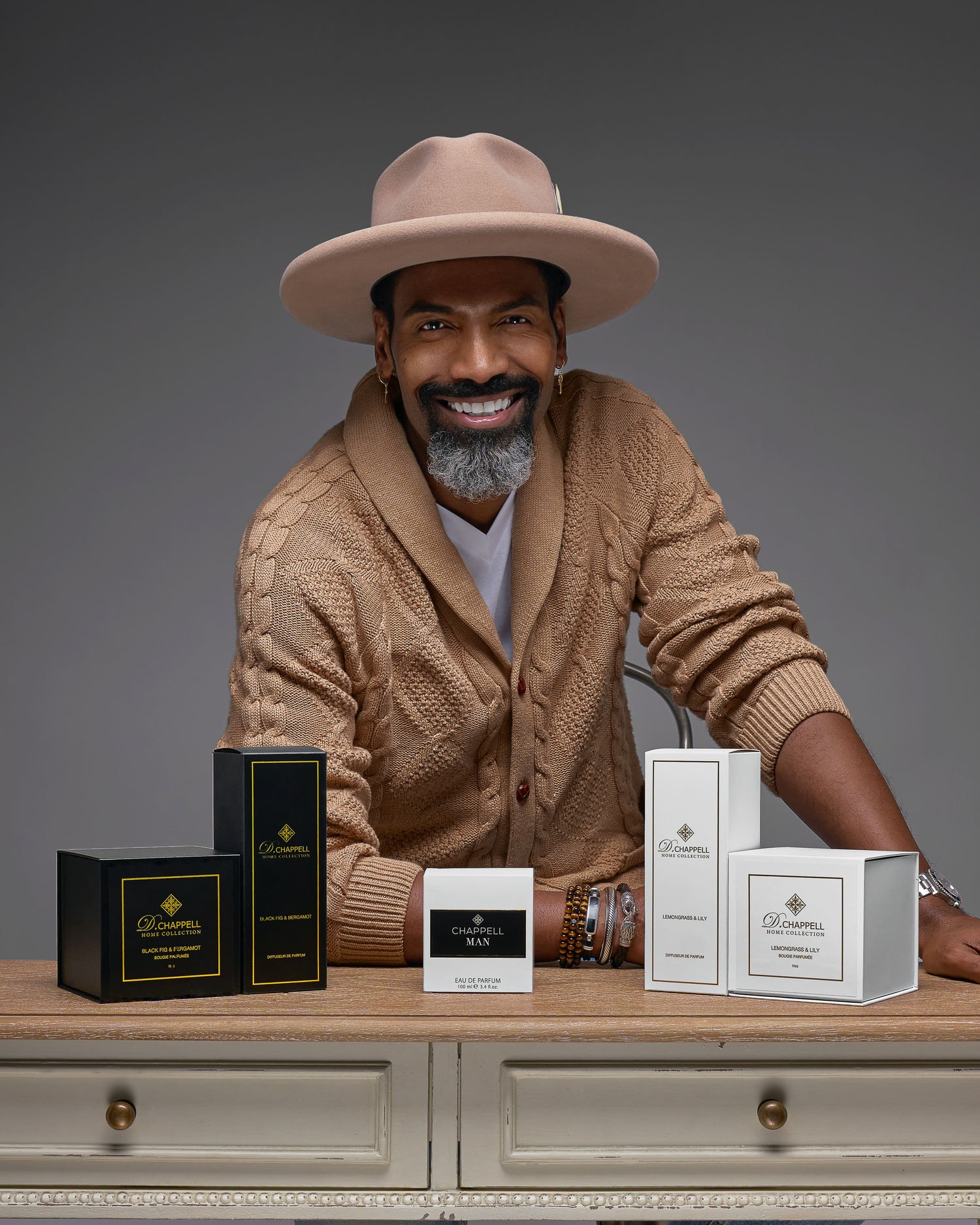 What we do...
Exquisite Fragrances, Luxurious Candles & Diffusers
D.CHAPPELL is a brand that lives for the extraordinary. Using only the highest quality essential oils, our scents are hand-blended by ateliers to create fragrances that captivate. We strive for perfection, but not just for the sake of it: we believe in crafting scents that bewilder, delight, and indulge you in an exquisite luxurious oasis.
From our star fragrance, Chappell Man, to our range of hand-poured candles and essential oil diffusers, D. CHAPPELL delivers an ultimate sensory experience with our unique note blends and seasonal favorites, we have a scent ready to transform the atmosphere of your home, office, or most personal quarters.
Our Founder Story
Donte' Chappell always had an artist's intuition. Beginning his fashion modeling career in the 1990's, he found himself traveling the world to destinations that inspired in him a passion for aesthetics—and as a Brooklyn native, he knew he had to make something from it. "The Art of Pinning", a styling and tailoring brand founded in 2014, was his first venture that transformed off-the-rack garments into flattering, personalized pieces.

Exquisite suits need exquisite fragrances—yet he found himself hopelessly searching in stores, being disappointed by never finding the right scent. Once again, he knew he had to create something special and D. CHAPPELL "The Art of Scent", Donte's fragrance brand an extension of his vision was born and launched in January 2022.